Become a part of the CEDS
Community
We're still accepting applications for the 2023-2024 school year for our 2s and 3s classes. Scroll below to learn more about the CEDS application process for 2024-2025.
Start Application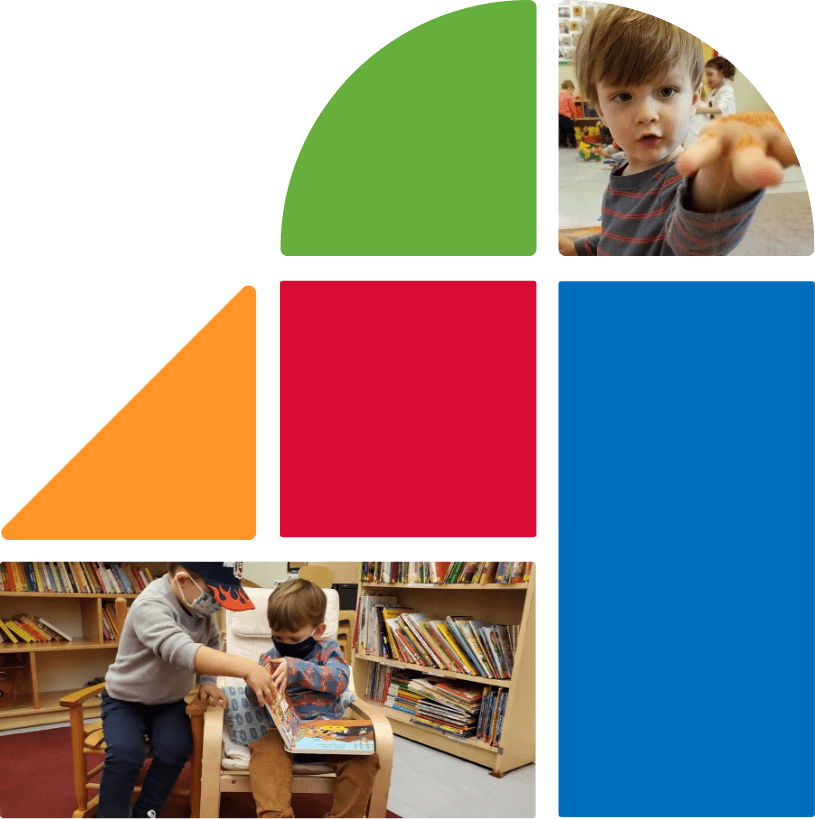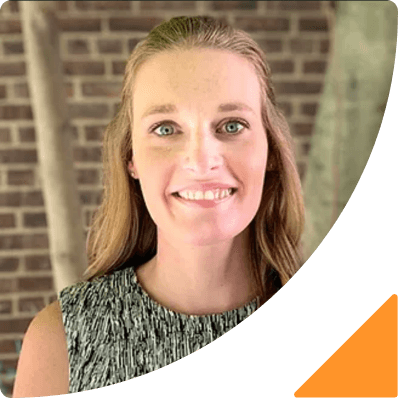 "
At CEDS, the approach to learning is focused on the whole child. Children's ideas are valued and viewed as meaningful and important."
Read Amy's Letter to Prospective Familes
Amy Thompson
Assistant Head of School & Director of Admissions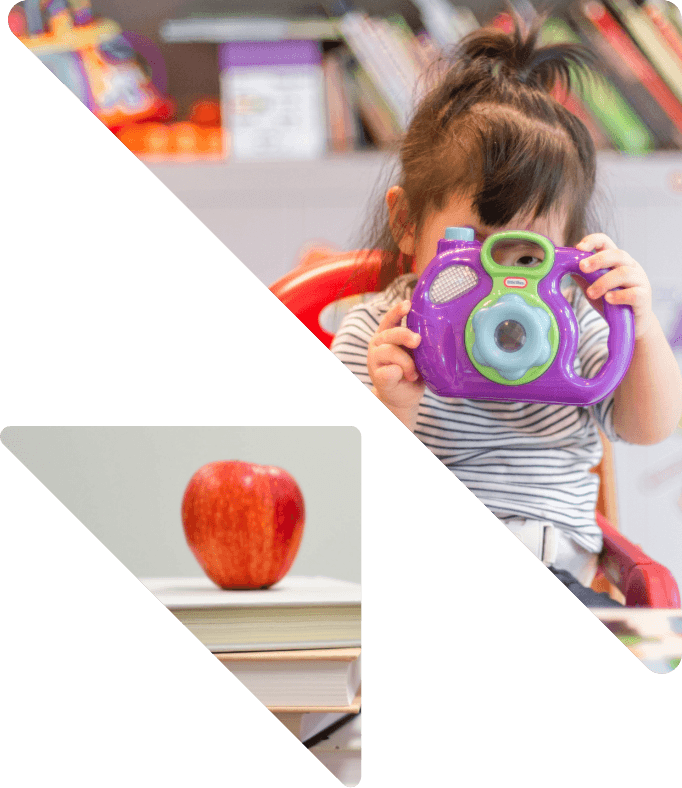 Applications for the 2023-2024 school year are still being accepted. Our 4s class is completely full, but our 2s and 3s classes have limited seats available.
To apply for the 2024-2025 school year, please CLICK HERE to complete and submit your child's application. A family photo and an application fee, in the amount of $80, must be received to complete the application process. Completed applications will begin being processed after Labor Day. In an effort to provide an equitable experience and one that serves the best interest of working parents, our admissions process is a hybrid model with some virtual components as well as some in person. The process includes a Virtual Parent Interview with either the Head of School or the Assistant Head of School/Director of Admissions, an in person tour led by a current CEDS parent or a CEDS administrator, an in person playdate in January for us to meet the child, and a community meet & greet in February to provide you with an opportunity to speak to our teachers, current and alumni CEDS parents, board members, etc. There will also be other optional components and events that prospective parents are invited to attend.
Please Note: Due to volume, families submitting an application after November 30th will be offered interviews based on availability. Families who submit applications by November 30 will receive priority consideration.
Notification Dates
The Church of the Epiphany Day School is a proud member of the Independent Schools Admissions Association of Greater New York (ISAAGNY). Founded in 1965, ISAAGNY aims to ensure orderly, professional, and equitable admissions processes at member schools: we do so by observing a shared admissions timeline, engaging in professional development to hone our collective craft, exchanging resources and best practices, and more. The resulting spirit of cooperation serves schools, families, and nearly 30,000 students across greater New York.
Notifications regarding admission decisions will be sent in accordance with the ISAAGNY guidelines. Notifications will be delivered, by email, on Thursday, February 29, 2024 and the parent reply deadline is Thursday, March 7th, 2024.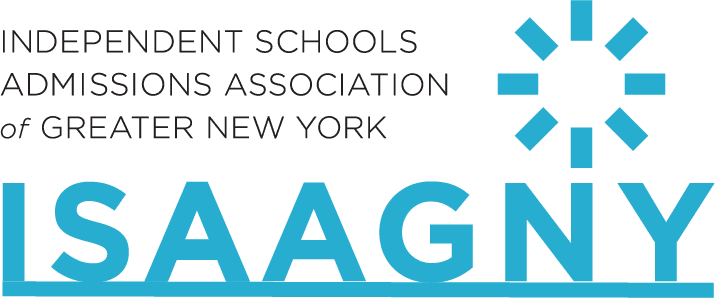 Admissions Calendar
· August through Ongoing: Application Submission
· October through January: Virtual Parent Interviews & Tour Led By Current CEDS Parent
· January: Child Playdate
· February: Community Meet & Greet
· March: Acceptance Notifications are emailed
Sibiling Policy
We give priority during the admissions process to siblings of children who are attending or have previously attended the Day School for two years or more. If you submit an application by November 17, you will be eligible for Early Decision and those notifications will be sent December 8th at 12:00 p.m. The parent reply deadline for Early Notification is December 15th at 12:00 p.m.
Affording a CEDS Education
Flexible Tuition Program (Application Deadline: December 15, 2023) for '24/'25 programs
CEDS proudly offers a flexible tuition program to families entering our 3s program and 4/5s program. If affordability is an issue, we strongly encourage all families to consider submitting an application into our flexible tuition program. Many families mistakenly believe that they will not qualify for support. However, there is no specific income limit that determines eligibility. Please indicate on your application if you would like to be considered for the Flexible Tuition Program. Our school uses TADS as a tool in helping us to determine a family's eligibility. Please visit their website at www.tads.com or click the buttons below to complete a Parents Financial Statement (PFS) if you would like to be considered. Also, please be advised that necessary documents such as tax returns and billing statements may be requested for verification.
TADS Flexible Tuition Application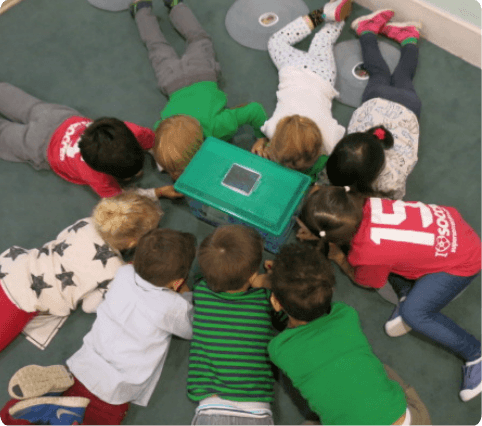 Class Schedule and Tuition
September 2023—May 2024
2s Programming
Monday, Wednesday, Friday
3s Programming
8:45am-2:30pm, 8:45am-12:15pm
4s Programming
8:45am-2:30pm, 8:45-12:00pm
*Classes and fees are subject to change for 24-25
CEDS Exmissions
CEDS is proud that in the last five years, our students have been accepted at several incredible on-going school programs.
"
Despite fears that the exmissions process would be stressful, Jackie and the CEDS team made it the opposite. We truly enjoyed it, learning about the schools, having many one on one discussions with Jackie about how to navigate the process, what we were looking for in a school, and what would suit our child the best. This personalized experience I feel is one of the things that makes CEDS a special place!
Parents of CEDS grad 2020, current CEDS parent
"
We found the exmissions process through CEDS to be a very personalized process. The team at CEDS knew our child and our family incredibly well such that by the time we underwent the application process, we felt confident they were providing advice that was individualized and on target. We also felt comfortable knowing that the CEDS exmissions approach as one of integrity and honesty and the schools to which we were applying clearly understood and appreciated that. Our daughter was well-prepared for the schools' assessments and had no difficulty in participating in her portion of the process thanks to the guidance and emotional development she received over the course of her three years at CEDS. We ended up at our first choice school for our daughter and it has been a wonderful fit for her and for our family. She has excelled there. It is clear to us that the social-emotional skills and the pre-academic and academic groundwork she gained at CEDS have significantly contributed to her success. Knowing how stressful this process is for so many NYC families, our family is grateful to have had Jackie and her team guiding us through this process.
Former CEDS Parent
"
The Church of the Epiphany Day School was a wonderful place for our daughters. CEDS pedagogical approach was a key driving force behind our daughters future success. CEDS places a heavy focus on learning through creative activities allowing the CEDS educators to develop goals tailored and individualized to meet each student's needs. CEDS played an integral role in our daughter's comfortability during our post-CEDS school search. CEDS provided us with the confidence to approach each process of the independent school search with clarity and grace. CEDS works hand in hand with families to help support the next steps of the academic journey. Our family loves CEDS and can't say enough about what this school means to our family and the greater CEDS community!
Former CEDS Parent
Recent Exmission Acceptance List
Allen-Stevenson
Birch Wathen Lenox
Brearley
Browning
Buckley
Caedmon
Calhoun
Cathedral School of St. John the Divine
Ethical Culture
Friends Seminary
Hewitt
Horace Mann
Lycee-Francias
Marymount
Nightingale
Riverdale Country School
St. David's
Stephen Gaynor
St. Ignatius Loyola School
St. Stephen's of Hungary
The Dwight School
The Studio School
The Town School
Trevor Day School
Hunter College Elementary
P.S. 158
P.S. 183
P.S. 267
P.S. 151
P.S. 6
P.S. 198
FAQs
CEDS is a non-denominational program that welcomes families of all faiths. CEDS' core values of compassion, respect, and empathy are deeply rooted in our Episcopal foundation, and we serve people of all faiths and no faith.
Our classes enroll children from two to five years of age. We currently offer a two day 2's program, three day 2's program, five day 2s program, a Morning 3's program, Long Day 3's program, and a 4/5's program.
Children typically enroll for the entire academic school year. However, if space is available, applications will be accepted throughout the year.
No. Students remain in their enrolled class for the entire school year and move into a new classroom the following year.
Our 2's program has a minimum of 1 teacher to every 5 children. Our 3's program has a minimum of 1 teacher to every 6 children. Our 4/5's program has a ratio of 1 teacher to every 8 children.
Each of our classes is led by a Head Teacher who possesses a Master's Degree. In addition, all of our Associate and Assistant Teachers have a college education.
Yes. Each of our teachers are CPR and First Aid certified and renew their certification every two years.
Yes. The school has written safety plans that include emergency evacuation procedures and regularly scheduled fire drills
Children entering our 2's program are not required to be toilet trained. Children entering the 3's program are expected to be toilet trained.
Children go on field trips that support the curriculum and are joined by chosen class parents.
Yes. Parents are always welcome to visit the school.
Yes. There are two formal parent-teacher conferences and check in phone calls throughout the year. In addition, the faculty is always available to meet with parents.
At CEDS, we have several parent committees which allow parents to take part in the planning and organizing of school events. In addition, throughout the school year, there are a number of volunteer opportunities that allow parents to join their child's class during a special activity, event, or trip.
CEDS parents receive regular emails from both the administration and the classroom teachers. In addition, phone calls are placed to check-in with families and photos are uploaded onto a password protected website on a weekly basis.
Long-Day 3's Program and our 4/5's Program students have a 20-minute quiet time and bring a lunch from home.
Each year, our teachers create an allergy list that represents the food allergies that exist in their classroom. Parents are encouraged to consider this list when they supply their child's class with a snack. In addition, parents of children with allergies are asked to supply their teachers with snacks that can be stored and retrieved, should a whole-class snack, not be safe. However, if a child suffers from an allergy so severely that they cannot be near the allergen, we would take extra measures to keep that allergen from entering the classroom. We are a nut-free school and do not serve products that have been manufactured in an environment that handles nuts.
When an issue arises, teachers engage the children involved to discuss the conflict and to determine a solution that is respectful of the materials and each other. Corporal punishment and humiliating or frightening methods of control and discipline are prohibited. Food, rest, or isolation are not used as a means of punishment. If a child is having repeated behavioral difficulties, parents will be contacted in order to assist in the development of a plan to address the problem.