Help Support the CEDS
Community
The Annual Fund
In order to maintain the excellence of our program, we look to you, families past and present, as well as alumni and friends, to help us in an effort to secure our financial future. CEDS relies on voluntary donations through our Annual Fund. In addition to capital improvements, the Annual Fund provides crucial support for scholarships and professional development for faculty and staff. The CEDS Annual Fund Appeal concludes on June 30, of each school year. Contributions are deductible for income tax purposes as permitted by law.
Teacher's Fund
The Teachers Fund is our most utilized fund and serves a most important function in assuring our teachers are receiving top-notch education, training and certifications. Designed to assist CEDS teachers with affording Master's Degree programs and general professional development, this fund supports our teachers as they enhance their teaching practice through workshops, teacher trainings, and conferences. The teachers fund also serves as a reserve to support an inspired teacher who wishes to pursue something exceptional with his or her students with regards to curriculum. Funding extensive field trips, hosting prominent speakers and visitors or attending cultural performances as a class are some examples of how this money gets used.
Donate
Library Fund
The Library Fund ensures that we have a comfortable and inviting space, filled with contemporary and classic literature that children and families can gather in to celebrate the magic of books. In the past few years we have filled the library with new shelving, new furniture, an iPad database and over 700 new books. With your help, we hope to continue to keep this a beautiful and special place for families to visit and where children and teachers never want for a book we don't have.
Donate
Garden Fund
The children's garden lies at the heart of our school building and provides our children with an opportunity that many in New York City go without; a safe outdoor play space to explore nature and stimulate the healthy growth of both mind and body. Our garden is so much more than just a play-space. It is a science lab, an outdoor art studio, an obstacle course, a vegetable farm and jungle gym. To incorporate the outdoors in a child's learning process is a privilege and we recognize our fortune in being able to use this space with the children. Recently we have expanded upon the garden's potential as a learning lab. The addition of added gardening beds, horticulture and animal specialist visits, magnetic walls, and an outdoor mud table have made our magical children's garden into even more of an amazing natural classroom. Please help us support our continued vision for the garden by donating to the CEDS Garden Fund.
Donate
Corporate Matching Gifts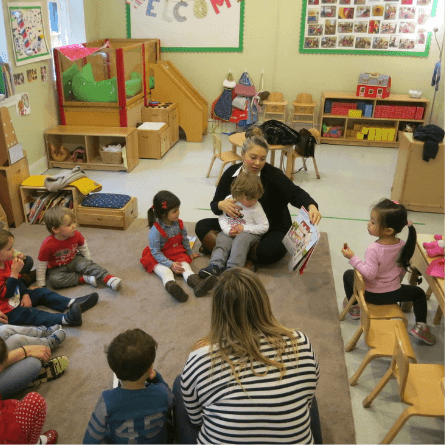 What is an employer matching gift program?
Corporate matching gift programs are an excellent opportunity to double the size and impact of your Fund contribution with just a couple quick steps. Every company's matching gift process is different. After you make your donation to CEDS, please contact your company's matching gift office and they will advise you on the specific process. When making a donation online to CEDS, be sure to mark the company match box at checkout. You will receive credit for the amount of the gift plus the matching donation.
Corporate Matching gifts can be made to the School's 501c3, Friends of CEDS, Inc.
EIN: 82-1984745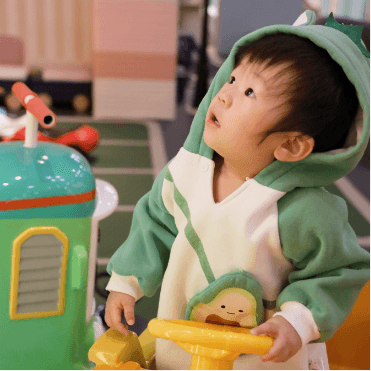 Stock Donations
Thank you for considering a stock donation to CEDS. To ensure that your gift is properly credited, it is important that we know the type of stock and the number of shares you are donating. Please notify the finance office with information about your gift (company and number of shares) via e-mail at finance@epiphanynyc.org
Gifts

of time & involvement

Parent Involvement

CEDS values its parent body for its strong sense of community and welcomes parents as volunteers and participants in school activities. Parent volunteers can play roles such as class parents, admissions guides, field trip chaperones, members of the CEDS Advisory Committee, Officers of our Parent Committees, buddy families, fundraising organizers, outreach coordinators, event planners, and more!

Internships, Student Teaching & Retired Educators

We love to collaborate and connect! If you are an aspiring teacher, a teacher working toward certification or even a retired teacher and you want to build a relationship with our school or spend more time focusing on your passion, we would love to hear from you. Substitute teaching, library organization, read-alouds, lessons involving science experiments & artistic endeavors are all ways you can volunteer your time at the school.

Artists, Community Members & Collectors

CEDS is proud to encourage and model the use of recycled materials in many of the students' creative art projects and building efforts.  We happily take "collection donations" from families and neighbors (corks, small boxes, buttons, fabrics, etc.).  We especially love to invite artists into the classroom to present or teach the children about engaging with new materials and experiences in creative expression.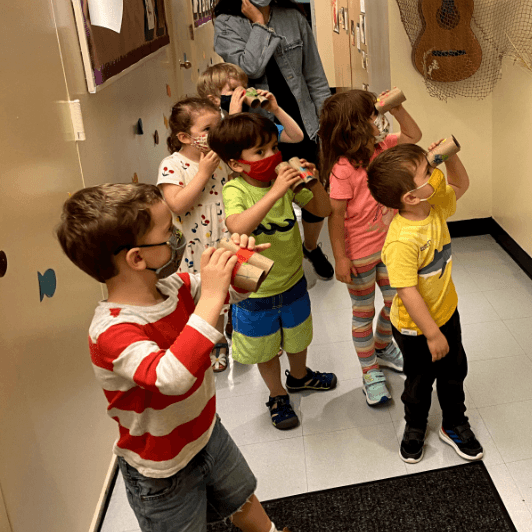 Community Service
CEDS has a long history of partnering with both local organizations and organizations that are important to our specific community members. We believe that children should grow up watching the adults in their life participate in service work on a regular basis. We also believe in showing gratitude for what we have and paying it forward when we can. At every CEDS event that involves raising money for the school, there is a component or a portion of proceeds that benefits one of our partnership organizations. The following is a list of recent collaboration organizations.
Ronald McDonald House
FARE (Food Allergy Research & Education)
NYACK School District
Akindale Horse Rescue
Carter Burden
Join

Our Next Community Service Project!

CEDS partners with local businesses, organizations, and community members who want to participate in upcoming community service projects. Contact us to learn more!