Community Resources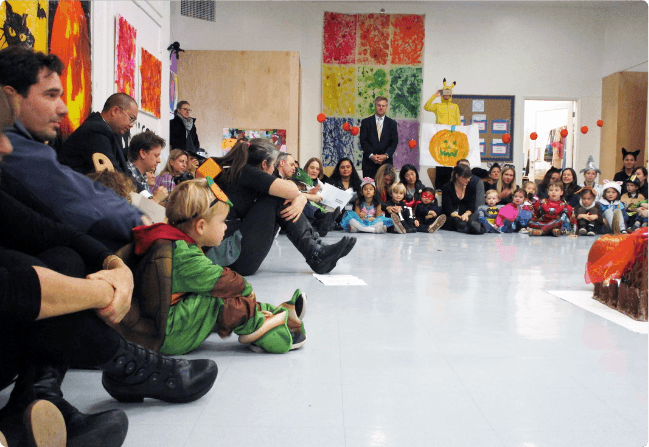 Parent Committees
The Church of the Epiphany Day School has an active and devoted parent body. We welcome parent involvement and there are many ways for you to become an active participant in your child's school experience. In addition to visits to the classroom or volunteering at school events, parents can play a larger role in the daily life of the school by joining one or more of our Parent Committees. CEDS Parent Committees are composed of parent, grandparent, or caregiver volunteers who are committed to supporting the school through the donation of their time or resources. Parents, grandparents, and caregivers are invited to participate in the areas where they feel they can contribute most.
Community Service Committee
Every year the school does service work to benefit neighboring organizations. The community service chair, along with the support of the sub-committee, organizes a variety of projects or events which typically involve something the children can directly be a part of.
Library Committee
Responsible for organizing the library books, reshelving books, and general maintenance. The Library Committee also helps run an annual book fair and brainstorms about ways to improve the library so it is best serving our community.
Rooftop Garden Committee
Responsible for planning, planting, caring for, and maintaining the plant-life, materials, and organization of our rooftop garden. Responsibilities include organization of the tools and materials, weeding, planting, harvesting vegetables, sweeping, watering, raking, seasonal preparations and occasional planned activities for the children centered around gardening.
Events Committee
Responsible for organizing both on and off-campus social opportunities for parents and children, working with the teachers to get parents involved in curriculum related projects and participating in annual community events- Halloween Party, CEDS FEST, Family Potlucks, …
Spring Benefit Committee
Responsible for the organization, planning and execution of our annual fundraising event in late April. The Auction Chair heads up this project along with the sub-committee and the administration.
School Resources
Read
the Latest from CEDS
Stay up-to-date on the latest happenings at our school and within our community!